Well, ini bukan lah cerita yg nak di ceritakan hehe.. tapi saje je letak gmbar bunga cantik ni..
Cik hubby yang beli, mat bunga jugak rupa2 nye cik hubby ku ini hehe..
Tapi memang cantik, Roses and Tulips are my favorites !

Hehehe, next to me is Yla, kami sungguh serasi, nampak tu, sengaja plan sama2 nak pakai merah, sweet tau yla ni, sangat lemah lembut orang nye :)
Ok, the real story, nak cerita sblom ia basi, last Saturday's project, we went to Factory outlet in Zweibrucken, bersempena Yla dan Kak pah yg datang ke Kaiserslautern, bermalam di rumah kami 2 malam, kenangan2 indah bersama tak kan sy lupakan...
Jugak kenangan2 lilit shawl bersama2.....
Berhibur bersama2... Million thanx to kak pah and yla sefamily, for the wonderful time together :)
Gambar yang cantik ni, credit untuk Amyr (husband Yla), nasib baik la dia snap gambar ni, klu tak, tak de la gambar kenangan beramai2 di Zweibrucken :)
Basically, Factory outlet ni semua nya kedai2 barang berjenama, so for those who are not into branded stuffs will find this a lil bit boring.
As for me, I'm not so into branded stuffs as well, so for me, I would say, biasa aje, tak rasa pun nak pergi lagi huhu..
Mungkin akan pergi kalau ada barang nak beli or waktu SALE ke, bole la layan..
Beli jugak something waktu pergi ni, but not much la..
Aleena bila dah jumpa cermin...
There, Espirit, ada juga Ralph Lauren, Guess, Adidas, Nike, Crocs, ... etc etc semua ada.. you name it, you got it..
Ni lah habuan kami yg tak seberapa... ehem ehem.. all these are for me, tapi I tak mintak, cik Hubby yg volunteer nak belikan hahaha
Sweet la cik Hubby ni..
Thank you very much my dear :)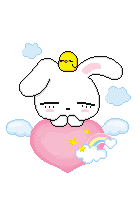 Inside Adidas outlet, ada tempat main budak2 jugak.. so lepak sini semntara menunggu yg lain2 bershopping hehe
Percubaan ambik gambar sendiri hehe.. ni kes boring and penat hehe..

Sampai Kaiserslautern, dinner di Restoran Kebab, that's Kak pah... :)
Kak Pah ni cool je orang nye, sangat banyak bagi nasihat and tunjuk ajar, and salu tegur saya bila sy buat silap.. tegur untuk kebaikan, saya sayaaaangg Kak pah..
Sebenarnye, saya ni sayang semua ngeh ngeh..
Last time I wrote about One Sweet Day in Koblenz,
HERE,
that was @ Kak pah's house :)

Kanak2 yg paling happy and excited kat mana2 pun :)
That's yla and Amyr..
ooooo tak nampak muka Danish la, baby Yla and Amyr ni, sangat comel tau !!
Lastly, a gift from Yla, thanx sooo much yla dear, both Kak pah and Yla are so sweet, so kind, so helpful, so lovely...
Love you guys so much..

Teringat kata2 Wardina,
" Bila kita ingin jadi orang yg baik , maka Allah akan hantarkan kawan2 yg baik untuk kita.. "
It's really a bless to know you guys...
Hopefully, after this we'll have the chance to get together again...
May Allah bless all of us !!